Minister's Page
Rev Debra Thorne began serving our congregation in the summer of 2019. She offers to our congregation her passion for building spiritually deep and meaningful community, her zest for life, and her creative and thoughtful message of human dignity and hope in hard times. Rev Debra has a background teaching acting for film and theatre. She is a spiritual director, a gardener, a creative cook, a mother of two, and a partner to Theo.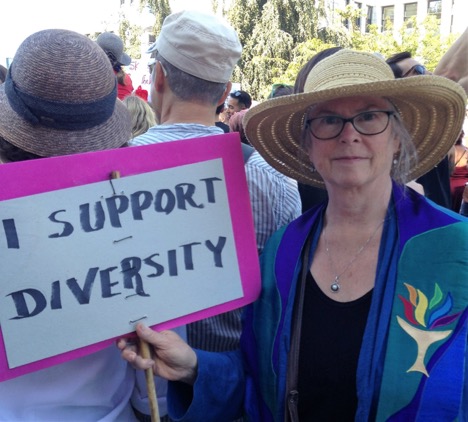 "I want to build with you a world in which every person is seen and heard and respected for who they are, in all their beautiful, messy, human wholeness. A world that celebrates diversity. A world of brave people, healing and holding the circle open for each other. A world of creative thoughtful people who walk their talk, and who care for this planet, our home."
Rev. Debra office hours are by appointment. She can be contacted by email at minister@ufon.ca or by phone (250-591-0410) to arrange a time.