Affinity Groups
At the First Unitarian Fellowship of Nanaimo we encourage opportunities that enable social interaction and help members and friends stay connected and develop strong ties. We currently host a women's group, a men's group, a book club and discussion groups on environmental and other social and community issues.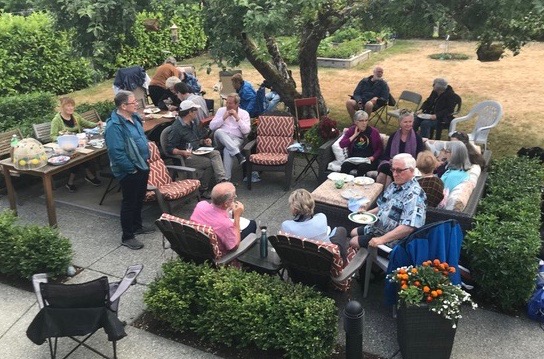 If you can't find a group listed below that reflects your interests or addresses your needs – or is not currently open to new members – do contact us and we can help you get something started.
In addition, our hall is often home to concerts that bring together members, friends and the larger community. Please get in touch with the office at 250-755-1215 or check our Events Calendar to find out more. Contact emails of current groups are shown below.
Women's Group – Bev Lock
Men's Group – Brian Short
Chatters Group – Audrey Lomax
Book Club – Bev Lock
Friday Silence and Poetry – Brenda Stewart
Environmental Justice Committee – Brian Short
Choir – Patrick Courtin
---