Child and Youth Learning
Child Learning
Please visit here when we hope to have more information on child learning. In the meantime, please visit our Children's Religious Education page for Sunday activities for children.
Messy Church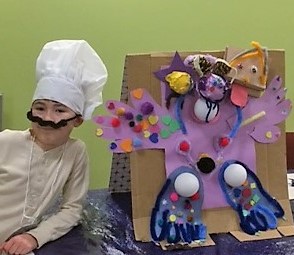 Messy UU Church, our extremely popular children's program, is a fun few hours of crafts and activities on a selected theme. Usually a meal is shared. Members, friends and visiting children take part as well as a few brave adults.
Messy Church happens once per month September to May (usually the third Friday 5 to 7:30 pm) except December. Check the Events Calendar for an invitation to the next Messy Church and all the fun things that will be done.
You can also visit http://facebook.com/FUFONCRE or contact us at messyUUchurch@gmail.com or phone 250-755-1215 for more information.
---
Youth Learning
more coming soon